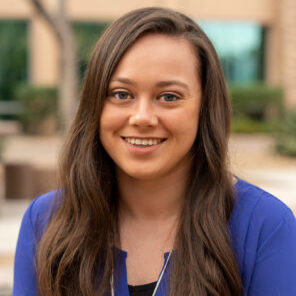 Hayden Baker – Administrative Assistant
Hayden brings a genuine enthusiasm and smile to her position of administrative assistant. Whether answering client questions or routing callers to the appropriate party, her passion for people shows. Hayden assists with application processes, digital content and various special projects to improve client experience.
After high school, Hayden attended college and received her degree in Veterinary Technology. Transferring her skills to her love of finance at American Wealth Advisers, she still maintains her passion for animals by helping out where she is needed and taking care of her own cat and two dogs. Hayden is drawn to a healthy lifestyle that includes going to the gym, cooking nutritious meals and gardening.