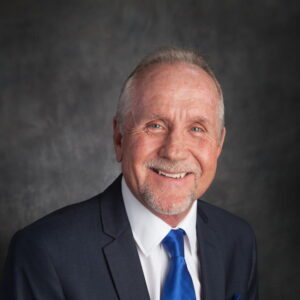 Richard Skufza, CPA, CGMA
"As a seasoned CPA, I'm passionate about accounting finance and taxes. Understanding how taxes are weaved into one's financial plan allows us to help you minimize your tax liability and plan for the future."
Richard Skufza, CPA, CGMA, is co-founder and Director of Accounting for American Wealth Advisers Tax and Accounting, PLLC. He has more than 35 years tax, accounting, financial management and business strategy. He has received recognition as 2013 CFO of the Year finalist, the 2014 CFO of the Year by the Arizona Chapter of Financial Executives International, and one of Phoenix Business Journals Outstanding CFO's in 2014.
Richard established American Wealth Advisers Tax and Accounting, PLLC in 2020 to provide superior tax and accounting services. The current federal, state, local and international tax burdens and responsibilities can consume valuable time and cash flow. Whether you're an individual, a business, a nonprofit, or handling a trust or estate, the proper planning and guidance from a well-versed professional can make managing taxes less painful. With more control over your taxes, you'll gain peace of mind—and that's something we all owe ourselves.  Richard offers a unique combination of marketing, finance and strategic tax disciplines for his clients. Although driven for bottom-line results, his calm, patient, empathetic demeanor was greatly admired by his colleagues.
His drive to learn and stay current in his field has been demonstrated as former Board member of the Arizona Society of CPAs, and as a member of the adjunct faculty for University of Phoenix. Richard is actively involved with the American Institute of CPAs, the Arizona Society of CPAs and former chapter president of the Arizona Chapter of Financial Executives International.
Skufza attended Ohio State University and earned his bachelor's degree from Franklin University in Columbus, Ohio, and a Master's of Business Administration degree from the University of Phoenix. He also attended executive development programs at J.L. Kellogg graduate school of business at Northwestern University and is a certified public accountant as well as a chartered global management accountant. When he is not working on accounting programs, he spends time on the golf course or sharing moments with his wife Linda of 40 years. Together they smile with pride when talking about their four grandchildren.