Need some help with your business?
We're here for you.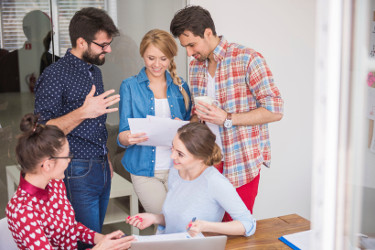 Businesses have unique needs due to a fluid day to day operating environment. AMERICAN WEALTH ADVISERS is prepared to help you plan for your short-term and long-term business financial planning needs. Our goal is to provide guidance and direction from start-up to expansion to transitioning out of the business. This allows our clients more time to focus on the day to day operations of their business.
AMERICAN WEALTH ADVISERS as an independent non-proprietary financial advisor can help you analyze your needs, review the available options in the marketplace and implement group benefits best suited for your business. This takes the needed time and stress off you so you can concentrate on the daily operations of your business. We can assist you with all Group Benefits including Group Health, Group Disability, Group Long-Term Care coverage and Group Life.
AMERICAN WEALTH ADVISERS can deliver the support you and your business need when you need it. Our team is well versed to help you in any of the following areas:
Growth Strategy Planning
Acquisition Planning
Legacy/Wealth Transfer Planning
Investment Portfolio Management
Employer and Employee Benefits
Charitable Giving
Group Benefit Planning
Purchase/Sell Financing Options
Transition/Valuation Planning
Insurance Needs Analysis
Protection Planning
ESOP/Stock Options
Group Retirement/Pension Plans
Accounts Receivable Factoring
AMERICAN WEALTH ADVISERS can assist your business in establishing or revising your companies SIMPLE IRA, SEP-IRA, 401(k), 403(b), 457, Profit Sharing or Pension plans. We can provide you with a turnkey system to educate you and your employee's, provide due diligence investment guidance and help you monitor the plan annually to maintain conformity with ERISA laws.